Multifunctional monomer
Multifunctional monomer means that each molecule contains three or more active groups that can participate in the photocuring reaction, so its photocuring rate is fast, the crosslinking density is large, the cured film has high hardness, high brittleness, and excellent resistance.
At the same time, due to the increased molecular weight, low volatility and high viscosity, the dilution is worse than that of low-functional monomers.
Multifunctional monomers are usually not mainly used to reduce the viscosity of the system, but to adjust certain aspects of the paint film according to actual needs, such as increasing the curing speed, improving hardness, scratch resistance, etc.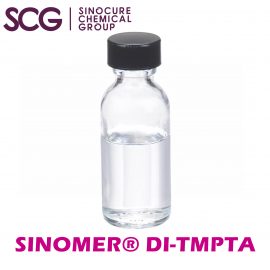 | | |
| --- | --- |
| Chemical name: | Di(trimethylolpropane) tetraacrylate |
| CAS No. | 94108-97-1 |
| MF | C24H34O9 |
| Package | 25 or 200 kg/ drum |
| Assay | 99%min |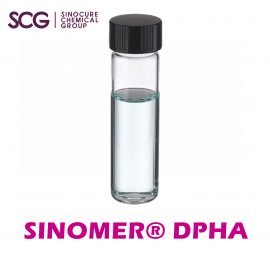 | | |
| --- | --- |
| Chemical name: | Dipentaerythritol hexaacrylate |
| CAS No. | 29570-58-9 |
| MF | C28H34O13 |
| Package | 25 or 200 kg/ drum |
| Assay | 99%min |