SINOCURE® 379
Chemial Name: 2-Dimethylamino-2-(4-methyl-benzyl)-1-(4-morpholin-4-yl-phenyl)-butan-1-one
Synonym:IRGACURE 379;Photoinitiator 379;Omnirad 379
CAS No:  119344-86-4
Molecular Formula:  C24H32N2O2
Molecular Structure: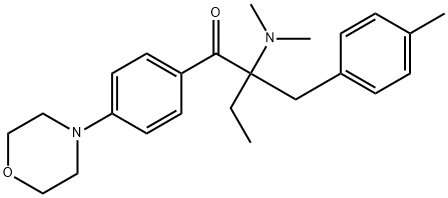 General Information:
SINOCURE®379 belongs to α-aminoketone derivatives, which has good thermal stability, long storage period, good solubility, light color, good anti-yellowing performance, fast light curing speed, and good deep curing performance.
In the photopolymerization imaging system, it is a substance that is directly sensitive to light and promotes the polymerization of monomers into polymer compounds. α-Aminoketone derivatives are an important class of photoinitiators, and SINOCURE® 379 is one of them. It has been widely used in the field of UV curing, and is widely used in photocurable coatings, inks, photoresist Etching and other fields.
Specification:
| | |
| --- | --- |
| Appearance | Slightly yellow powder |
| Purity | ≥99% |
| Volatiles | ≤0.3% |
| Melting point | 82-87°C |
Usage:
SINOCURE® 379 can be used alone or in combination with suitable co-initiators, such as SINOCURE® 184,SINOCURE® BDK or SINOCURE® ITX, for UV curable inks, varnishes and resist formulations for applications on paper, metal and plastic materials.Its red-shifted absorption spectrum makes it especially suitable for UV curable inks.
Applications in graphic arts (e.g. offset and screen inks, printing plates,etc.) and in the electronics industry (e.g. photoresists for the production of color filters or other display applications and for solder resists, etc.)are of particular interest.
Compared to SINOCURE® 369, SINOCURE® 379 differentiates especially due to its substantially improved solubility which allows its use for applications in which SINOCURE® 369 is at the solubility limit or couldn't be used at all due to the limited solubility.
Recommended dosage:
Offset inks :           2 – 4 % SINOCURE® 369
Screen inks:           2 – 4 % SINOCURE® 369   + 1 – 3 % SINOCURE® 184
Pigmented coatings:              1 – 4 % SINOCURE® 369
Photopolymers for imaging applications:              0.5 – 5 % SINOCURE® 369
Absorption Spectrum(% in Acetonitrile):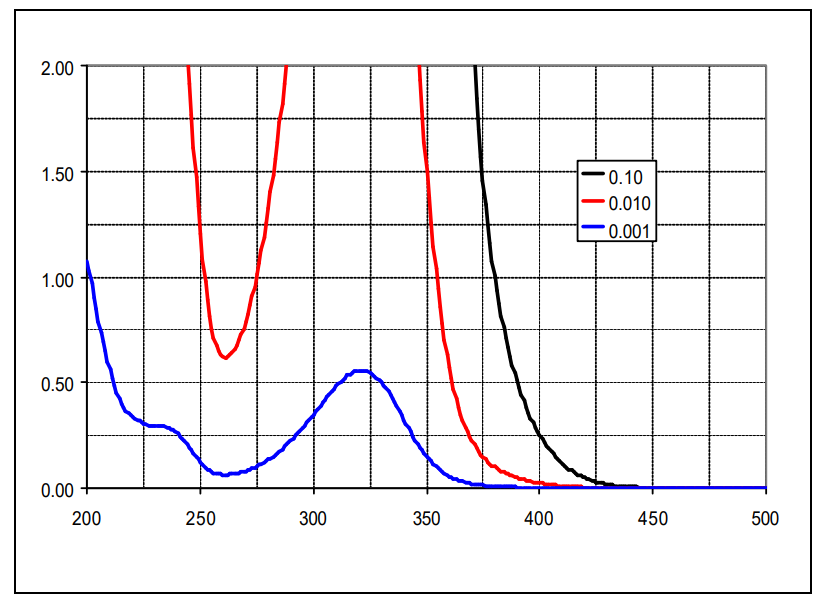 Package:
20kg/carton.
Storage:
Being kept in dry, clean warehouse with well ventilation.
Avoid exposing to light and heating.
Protecting the product from leakage, rain and insolation during transportation.
Details
| | |
| --- | --- |
| Chemical Name | 2-Dimethylamino-2-(4-methyl-benzyl)-1-(4-morpholin-4-yl-phenyl)-butan-1-one |
| CAS No. | 119344-86-4 |
| Molecular Formula | C24H32N2O2 |
| Assay | 99% min |
| Package | 20kgs/carton |