SINOCURE® 369
Chemial Name: 2-Benzyl-2-(dimethylamino)-4-morpholinobutyrophenone
Synonym:IRGACURE 369;Genocure BDMM;Photoinitiator 369;Chivacure 169;Speedcure BDMB;TK 11-319;Omnirad 369;IHT-PI 910; BDMM Photoinitiator
CAS No:  119313-12-1
Molecular Formula:  C23H30N2O2
Molecular Structure: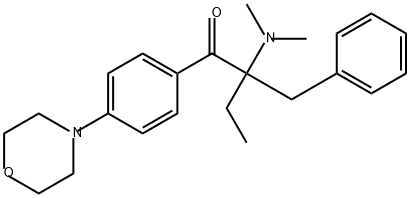 General Information:
SINOCURE®369 is an efficient UV curing agent for initiating UV polymerization of unsaturated prepolymerized systems. After the photoinitiator is irradiated by ultraviolet light, it absorbs the energy of the light and splits into two active free radicals, which triggers the chain polymerization of the photosensitive resin and the active diluent, which is characterized by fast speed, environmental protection and energy saving.
Specification:
Appearance
Slightly yellow powder
Purity
≥99%
Volatiles
≤0.3%
Melting point
110 – 119℃

Transmittance

450nm
≥90%
500nm
≥98%
Clarity of solution
Clear
Usage:
SINOCURE 369 can be used alone or in combination with suitable coinitiators, such as SINOCURE 184 and SINOCURE BDK, for UV curable inks and varnishes for applications on paper, metal and plastic materials. Its high absorptivity makes it especially suitable for UV curable inks,graphic arts (e.g. offset and screen inks, printing plates, etc.) and in the electronics industry (e.g. photoresists, solder masks, etc.).
Recommended dosage:
Offset inks :           2 – 4 % SINOCURE 369
Screen inks:           2 – 4 % SINOCURE 369   + 1 – 3 % SINOCURE 184
Pigmented coatings:              1 – 4 % SINOCURE 369
Photopolymers for imaging applications:              0.5 – 5 % SINOCURE 369
Absorption Spectrum(% in Acetonitrile):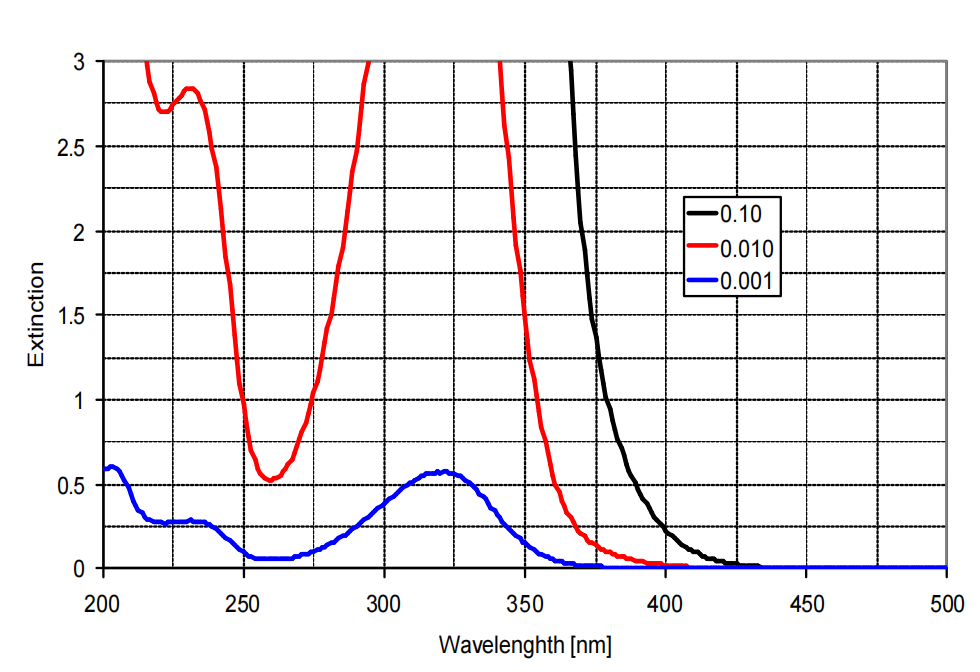 Package:
20kg/carton.
Storage:
Stored in a cool dry place out of direct sunlight.
Details
| | |
| --- | --- |
| Chemical Name | 2-Benzyl-2-dimethylamino-1-(4-morpholinophenyl)-butanone-1 |
| CAS No. | 119313-12-1 |
| Molecular Formula | C23H30N2O2 |
| Assay | 99% min |
| Package | 20kgs/carton |