Sinocure® 2425
Synonym:Economical and environmentally friendly photoinitiator which can completely replaceSpeedcure TPO;Irgacure TPO;Sinocure TPO;Darocure TPO;Genocure TPO;Chivacure TPO;JRCure TPO;Photocure TPO; TPO Photoinitiator
Molecular Formula:  C24H25O2P
Molecular Structure: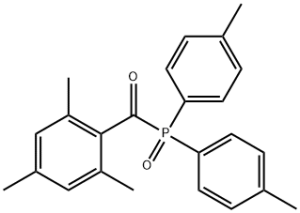 General Information:
SINOCURE® 2425 is a highly efficient free radical (I) type, with a similar chemical structure to SINOCURE® TPO,It is an economical and environmentally friendly photoinitiator which can completely replace SINOCURE® TPO.Used for initiating UV polymerization of unsaturated prepolymerization systems.
Specification:
| | |
| --- | --- |
| Appearance | Slightly yellow powder |
| Purity | ≥98.5% |
| Melting point | 120 – 135℃ |
Usage:
UV curable inks and varnishes for paper, metal and plastic surfaces.
UV absorption spectrum: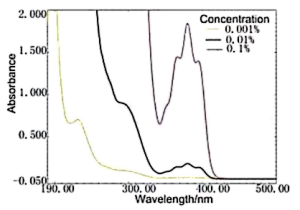 Package: 20kg/carton
Storage:
Being kept in dry, clean warehouse with well ventilation.
Avoid exposing to light and heating.
Protecting the product from leakage, rain and insolation during transportation.
Details
| | |
| --- | --- |
| Chemical Name | Environmentally Friendly Alternatives to Pi-TPO |
| CAS No. | n/a |
| Molecular Formula | C24H25O2P |
| Assay | ≥98.5% |
| Package | 20kgs/carton |