Sinepoxy® CER-421
Chemical Name: 3,4-Epoxycyclohexylmethyl 3,4-epoxycyclohexanecarboxylate;7-oxabicyclo[4.1.0]hept-3-ylmethyl 7-oxabicyclo [4.1.0]heptane-3-carboxylate;BIS-(EPOXYCYCLOHEXYL)-METHYLCARBOXYLATE;UVR-6110;CELLOXIDE 2021P; Uvi-Cure S105;Uvi-Cure S110LV; TTA21 ;Syna-Epoxy 21
CAS No.: 2386-87-0
Molecular Formula:C14H20O4
Molecular Weight:252.31
Molecular Structure: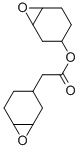 Specifications:                 
| | |
| --- | --- |
| Item | Specifications |
| Appearance | Colorless transparent liquid |
| Purity , % | ≥97.0 |
| Specific Gravity ,( 25/25℃) | 1.150~1.174 |
| Water , % by wt | ≤0.2 |
| Color(pt-co) | ≤50 |
| Total chloride ,ppm | ≤100 |
| Viscosity( 25℃),cps | 220~250 |
| Epoxy Equivalent,g/eq | 128~145 |
Packing: 200kg/Iron drum.
Function:
CER-421 can replace Daicel 2021p,Dow ERL-4221
It can be used as a casting
resin, in LED encapsulation, insulating materials, 3D printing, carbon fibre cable cores
and other composite materials, giving outstanding performance for UV resistance
and anti-radiation properties.
UV curable
Thermal curable with anhydrides
High TG up to 195℃
Excellent yellowing resistance and good UV resistance
Outstanding electrical insulation
Low halogen
High purity and low viscosity
APPLICATIONS:
1.Optical adhesives and photo curing products: such as electrical-insulating varnishes, electrical-resin porcelains, insulating sealants for semiconductors and light-emitting diode,potting of optoelectronic devices, CD manufacturing, low-viscosity UV-curing printing inks etc.
2.Outdoor electrical and electronic products in electrical casting and electronic encapsulation; especially for insulation encapsulation and adhesive bonding and electronic products for those which request high resistance to Cold & Thermal Shock.
3.Outdoor coating and solvent-free coating with better weather resistant than acrylic – polyurethane coating.
4.Active diluent: Good dilution effect without bubbles and exudate, high surface finish, No effect on the basic performance of curing material of epoxy resin, such as curing shrinkage, heat distortion temperature, impact strength and tensile strength.
5.Electrical and electronic products, civil construction, anti-corrosion coatings and other general application of bisphenol A epoxy resin. Widely used in casting, winding, encapsulation, coatings, adhesives and other fields.
6.Polyvinyl chloride polycarbonate stabilizer, oil (Lubricating oil, cylinder oil, transformer oil) additives, etc.
7.3D Printing
Storage:
Being kept in dry, clean warehouse with well ventilation.
Avoid exposing to light and heating.
Protecting the product from leakage, rain and insolation during transportation.
Details
| | |
| --- | --- |
| Chemical Name | 3,4-Epoxycyclohexylmethyl 3,4-epoxycyclohexanecarboxylate |
| Cas No. | 2386-87-0 |
| Content | 90%,95%,97% |
| Formula | C14H20O4 |
| Package | 200kg/iron drum |